< BLOG
When it comes to video, there is a lot to learn. It can be a little overwhelming to understand the ins and outs of using video content for marketing purposes, but that's why we're here!
Video marketing is a great tool that your company can't afford to overlook. Regardless of whether or not you are using video to market your products or services, you can be certain that your competitors are.
Ready to learn more?
Video Marketing Statistics
Here are some statistics you should definitely be aware of. These are the data-driven reasons why you should implement a great content marketing plan.
Stats About the Popularity of Video
Within the next year or so, video will account for 80 percent of consumer internet traffic. Fifty-three percent of people want more video content from marketers, and only 22 percent of young consumers (Millennials and Zoomers) want emails from brands, suggesting that email marketing is going to become less and less relevant.
Stats About the Benefits of Video
Video is a good way to share information because when audiences watch short videos, they retain up to 95 percent of what they see.
It also improves web traffic. Including video on your website results in 41 percent more web traffic and an increase in organic search engine traffic at a rate of 157 percent!
Video marketing also has a great return on investment. According to recent surveys, 51 percent of marketers say that video has the best ROI of any other marketing strategy.
Stats About Social Media and Video
Social media integrates video really well. Facebook posts with video have a 135 percent greater reach than posts that rely on traditional photos.
One of the things that make social media and video so compatible is that good video is shareable! Traditional marketing just doesn't get the kind of engagement that video gets. Videos on social media generate 1,200 percent more shares than text and images combined.
See more video marketing stats and facts in our blog post, "Video Converts Better Than Text."
Video Marketing Ideas
If you are brand new to launching a video marketing campaign, implementing a few really good ideas is a great start. Even if you feel like this kind of marketing is really unfamiliar to you, you can definitely find a few small steps to make to take advantage of the stats we just addressed.
Here are some great ideas to get you started!
Add video to your website's homepage to avoid a static, boring homepage.
Instead of providing a lengthy "About Us" essay, introduce your company through a well-produced, meaningful video!
Another great place to add video is to your landing pages and thank-you pages.
Embed videos into your emails to capture the attention of readers who are happier to learn info from video than from a page of text.
Post video testimonials from satisfied customers and clients on your social media pages.
Become an area expert by providing insight into your areas of expertise, including instructional how-tos.
For more ideas and to learn how to make sure that your video supports your existing SEO strategy, check out our blog post, "Video Marketing Ideas to Transform Your Content Marketing Strategy."
Effectiveness of Video Marketing
Before launching a video marketing strategy, you should make sure that you understand what makes a successful video. Not all video marketing works the way you want it to.
How can you ensure that the effort you put into this new strategy will be effective?
There are several things you can do!
Know your audience.
What kind of video increases your conversion rate? What content will convert your specific audience from browsers to buyers? Are you targeting young, active shoppers? Then try Instagram TV. Do you primarily focus on the needs of Baby Boomers? Facebook Live is a great strategy. Buyer personas are an important way to ensure that you are creating content that appeals to your specific target audience and is hosted and shared in all the right places. Once you know who you should target, you can build an audience more effectively.


Make sure to set a goal.
Without a goal, your strategy will fall flat. Some common video marketing goals include: increasing your social media followers, gaining new subscribers for your mailing list, creating viral content that will build brand awareness, boosting sales and training your workforce. Once you have a goal, you can work toward that goal.


Stand out from the crowd.
You can do this by creating meaningful content that tells a story or communicates something about who you are. You also can stand out by choosing to publish something like a well-produced live video, a really great animated short or a testimonial that makes people feel good about your company and its goals.
See why marketing videos are so effective in our blog post, "How Effective Are Your Marketing Videos?"
Video Marketing Benefits
Is marketing through video really going to make a big difference for your company? How is it going to change what you experience on a day-to-day basis?
We think it's important to understand that video benefits two different groups: you and your viewers.
Video helps your viewers.
That's because pretty much everyone likes to have the option of watching something instead of just reading it. You can create a positive user experience that strengthens your brand's reputation for providing high-quality products and information.
Video also improves the retention of information and helps viewers feel that they understand your company and its mission more accurately.
Today's consumers really do want to trust the companies they do business with. Video can help with that!
Video helps your company.
Did you know that video improves your SEO? If you want to show up in people's search results, make sure you are using video wherever you are online, including your website, your YouTube account and any of your social media platforms.
If your key performance indicators include measuring the amount of SEO traffic you're capturing, be sure to implement a video content strategy. The Content Marketing Institute explains that because YouTube is the world's second-largest search engine, you definitely want to be utilizing it effectively.
It also helps improve your social shares.
---
Because video is especially appealing to mobile users, you can get a lot of social engagement when you post video content.

---
Great social media engagement also drives traffic to your website.
You can learn more about the benefits of video marketing in our blog post, "Video Marketing: Benefits, Statistics, and Tools."
Video Marketing Trends
What is coming next in video marketing? We keep up to date on the latest video marketing trends so that we can provide our clients with the very best advice and insight into what works.
In 2020, we expect several existing trends to continue to rise in popularity and effectiveness.
These include:
Interactive video, which allows you to choose how the video progresses.
Immersive marketing through AR/VR, especially because there are expected to be 80 million VR devices in consumer hands by the end of 2020, so you don't want to miss out on this trend.
Three hundred and sixty-degree video, which leaves viewers with greater intention to buy.
Video search, including a brand new service where Google can tell viewers the very second within a YouTube video that holds the info they want.
Less explaining, more training because specialized training videos make sure all employees start with the same level and quality of preparation, improving consistency and retention—and that bottom line.
Vid e-commerce, since people buy more when it's easier to do so.
Email videos, which are only supported by some email providers.
Read more about video marketing trends in our blog post, "Video Marketing Trends: What We'll Be Watching in 2020"
Types of Video Marketing
Video marketing isn't just limited to what you post on YouTube or your social media pages. There are a ton of options! Many of them go unused by companies that could really benefit from a few new video strategies.
Here are some of the videos you could be using:
Timelapse Videos
Timelapse is a method of showing a sequence of events but sped up to make a long process viewable in just a few seconds or minutes. They are fun to watch and drive viewer engagement. Some of the most popular versions are nature videos, manufacturing projects, instructional series, and storytelling videos.
Animations and 3D Motion Graphics
High-quality animation is a terrific tool for audiences made up of adults, not just kids. Providing information through an upbeat animated video can be a great way to teach a group of people.
Animated videos can be especially effective for explainer videos, which, as the name suggests, explain an important business concept or process. Just make sure that your animation looks up to date because people are very critical of stuff they perceive as outdated.
Commercials
Commercials, when they are done right, can be super enjoyable. And most importantly to a marketer, they can be shareable! Commercials don't just sell specific products. They build brand familiarity and communicate something about what you care about as a company.
Drone Videos
Drones are pretty affordable these days, and drone footage catches the viewer's eye by providing an overhead or close-up view of something they don't usually get to see. You can use this footage to show a vast geographical expanse, to take a tour of an area or to give your viewers a whole new perspective. Take them somewhere they can't go with your drone!
Educational Videos
One thing that companies can do is build an instructional library for their followers, fans, customers and prospective buyers. Educational videos are a great way to accomplish and establish that you are an expert in your field.
Educators aren't the only ones who create educational content. Product demos can be a great way to educate your existing audience and build your credibility.
Educational videos also are really useful for training and onboarding employees. For a business that is aggressively growing, educational video drives employee onboarding at scale through informational and organizational culture.
Social Media Videos
You can add social content to many different social media platforms like Facebook, Instagram, TikTok, and Twitter. For your social media platforms, create a video that is short, bold and eye-catching. They also need to have captions because the vast majority of social media users watch videos without the audio turned on.
Live Streaming Videos
Live streams create a sense of importance and urgency. Facebook Live and other live formats are growing in popularity and shouldn't be ignored by your marketing team.
Interactive Video
Interactive video allows the audience to choose what happens next in a "choose-your-own-adventure" style video. This kind of video can be used for training and marketing alike.
See more about the types of video marketing in our blog post, "Types of Video Marketing You Can Implement Now."
Video Marketing Guide
We recently put together a detailed video marketing guide to explain how you can get started with video marketing. Designed for companies and organizations that are relatively new to the video marketing landscape, we covered several of the basics.
These are the basics we covered in that guide:
Important trends in video marketing
Key statistics about using video
The importance and benefits of using video
Different kinds of videos that you can integrate into your marketing strategy
How to get started with video content
Ideas for promoting your video
General advice on marketing with video
We encourage you to check out our detailed guide on our blog!
Read our video marketing guide called "What is Video Marketing? A Guide to Getting Started."
Ready to start creating marketing videos?
We hope so because we are ready to help!

Connect with NextThought today to learn more about how you can add videos to your marketing plan. We can support your existing marketing efforts or help you come up with a brand new one.
We've said it before and we'll say it again: If you're not using video yet, your competitors are. Let's find some ways to keep you current and competitive through excellent video content!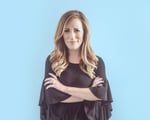 Janelle Bevan, M.A.
Janelle has produced and project-managed a wide array of videos ranging from corporate commercials to long-form documentaries. While completing her Master's degree at the University of Oklahoma, she served as the graduate assistant to the department chair for Creative Media. Janelle has worked with many nationally recognized organizations, creating documentaries for the National Association of Broadcasters, designing and editing instructional videos for the Federal Emergency Management Agency, and producing the 2015 Broadcast Education Association awards show in Las Vegas. Janelle is a six-time Telly Award winner and won a 2016 Emmy for her documentary featuring a collaboration from three executive producers of AMC's The Walking Dead. Janelle served as NextThought's Director of Post-Production and Media Management and helped facilitate over 1,000 videos during her time at NextThought.
Recent Posts
Join Our Newsletter
Subscribe Here!